Ingredient Source
At Katherine Daniels, people believe that all life began in the ocean, so they have also chosen to go back to our rich origins and use Algaes and Seaweeds to repair and protect your skin.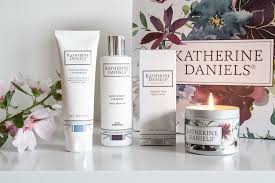 Your skin will be bathed in an abundance of skin perfecting Trace Elements and Minerals from Sea Water. Along with these, we incorporate the finest ingredients that Mother Nature gives us from the land, with plant and vegetal ingredients, to nurture, caress and care for your skin.
Collagen and skin-identical peptides are also be used to deliver the ultimate in anti-ageing abilities and efficacy.